India is a nation with a great variety in its religion, culture, geography, and traditions. With this great variety, it has great numbers of travel destinations that yearly attract thousands of tourists to the land. Here we shortlisted the best Indian travel destinations for you.
These Indian travel destinations are not only feasible with luxury and expensive India holiday packages but can also be afforded at cheap rates. There are several such tourist destinations in India that can be even visited on a college budget. Let us list out some of those budget tour destinations of India.
1.Knyakumari, Tamil Nadu
You must have heard of the statement that India extends from Kashmir in the north and Kanyakumari in the South. This statement itself depicts that the Kanyakumari is the southernmost part of the country. This coastal region is full of natural beauty and spiritual practices. This is the best place to realize nature's beauty and your self-love on the shore of the Indian Ocean. However, the place is one of the preferred tourist spots in India but still remains one of the cheapest Indian travel destinations as well.
Estimated Travel Cost:
In order to reach Kanyakumari, you can either take a bus directly from Banglore which is the closes city. However, you can also opt for the train. The minimum fare for the bus and the train will be around INR 700 and INR 400 respectively.
Accommodation and Food Cost:
Since Kanyakumari is amongst the cheapest tourist places in India so all the costs including accommodation and food are also cheap and affordable. The accommodation charge is somewhere around INR 700 which is pocket-friendly for a college student. On the other hand, the food cost for a person will be up to INR 1000 per day.
Hence you can rap up your entire tour in just INR 2000 to 3000 in Kanyakumari and this is why it is kept on the list.
2. Pondicherry, Puducherry
Pondicherry is one of the best tourist places in India which is well known for its beautiful and peaceful beaches. Pondicherry is the spot for spending quality leisure time with your friends on holidays. It is also highly appreciated for the architecture present over here.
Estimated Travel Cost:
You can reach Pondicherry by bus at just around INR 300 from Chennai. In order to get aluuring sightseeing of the landscapes, you must opt for a bus ride. A bus ride to Pondicherry will just last for 3.5 hours from Chennai.
Accommodation and Food Cost:
Pondicherry is one of the popular vacation spots in India especially if you want a budget trip. You will find quite a good number of accommodation facilities where you can stay. The price of the hotels for one day stay starts at just INR 300. Similarly, you do not have to spend more than INR 500 – INR 1000 on foods and other activities.
So, altogether you can complete your memorable vacation in Pondicherry at just INR 1000 to INR 3000. This will be the perfect destination for a college student to spend a memorable budget trip.
3. Binsar, Uttrakhand
This beautiful place lies in the lap of Uttarakhand and is popular for its beautiful hills, delicious cuisine, and adventurous wildlife safari.
Estimated Travel Cost:
In order to reach Binsar, you can go by bus because it will the best option and cheapest as well. Due to the unavailability of any direct bus from Delhi, you need to change buses at Almora and Nainital. The total us fare that you might have to pay will range from INR 800 – INR 1000.
Accommodation and Food Cost:
The flooding and lodging cost highly vary in Binsar since you get all high and low ranges hotels. But still, you can get the cheapest hotel at INR 500 for a night and the same will be your fooding cost.
So, a budget of around INR 1000 to INR 2000 per day will be enough for Binsar.
4. Varanasi, Uttar Pradesh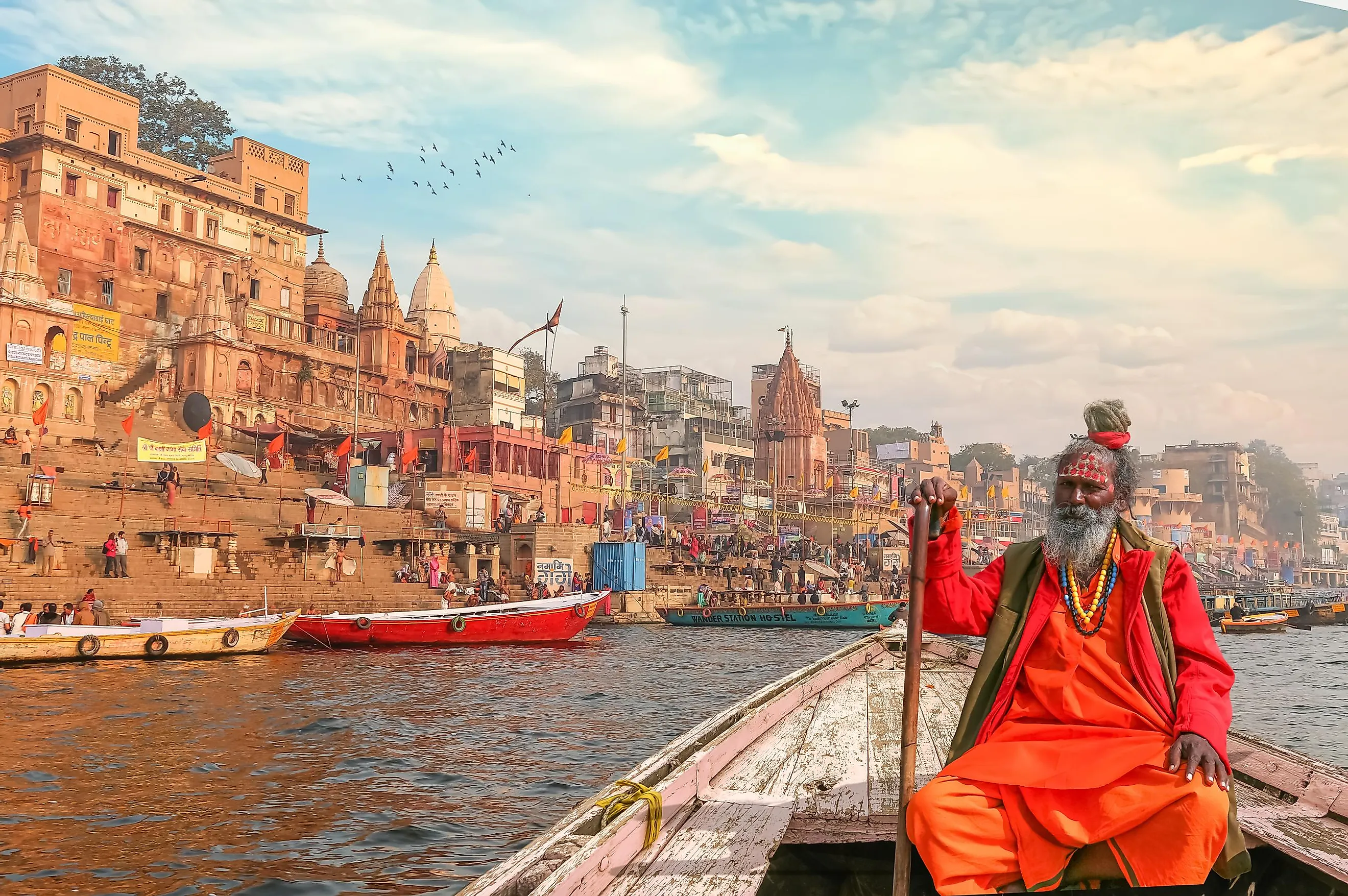 The holiest and oldest city in the world, Varanasi is among famous Indian travel destinations. Varanasi has several ancient temples and ghats. Also, the Maha Artis conducted in the ghats of Ganga will give you goosebumps. You can also try the famous pans of Varanasi.
Estimated Travel Cost:
You have several major cities connected to Varanasi but the best way to reach Varanasi from Delhi will be by train. The cost of train bookings from Delhi to Varanasi will be around just INR 400.
Accommodation and Food Cost:
If you are making the list of the cheapest Indian travel destinations to include in your India tour then you must include Varanasi in the first place. The accommodation and food cost in Varanasi is way too less since you just have to pay INR 150 to get a stay for a night. Similarly, you need to spend INR 500 on your food and other activities.
Hence you can plan a trip to Varanasi even with just INR 1000 to INR 2000 in your pocket/
5. Amritsar, Punjab
Amritsar is a city with a majority of Sikh people and it's the holiest place for Sikhs. The place is well known for the Golden Temple. Jalianwalah Bagh and the Wagah Border. This holy city has a lot to offer you even on a pocket-friendly budget.
Estimated Travel Cost:
Talking about the cheapest way to reach Amritsar, there are two ways. The first way is to go by bus whereas the next is to opt for the train. The bus charge from Delhi to Amritsar is somewhere around INR 500 whereas the train will cost you INR 600 to INR 700.
Accommodation and Food Cost:
Amritsar has a wide range of accommodation options. The cheapest staying option will cost you around INR 500 along with INR 500 for the food you will have.
So, if you have a budget of INR 1000 to INR 2000 then Amritsar will be the best Indian travel destination for you.
Hence, similarly, there are a number of tourist places in India that can be visited on a pocket-friendly budget. Also to make your tour more pocket-friendly, you can opt for one of the best travel agencies offering the cheapest travel packages for Indian tours.